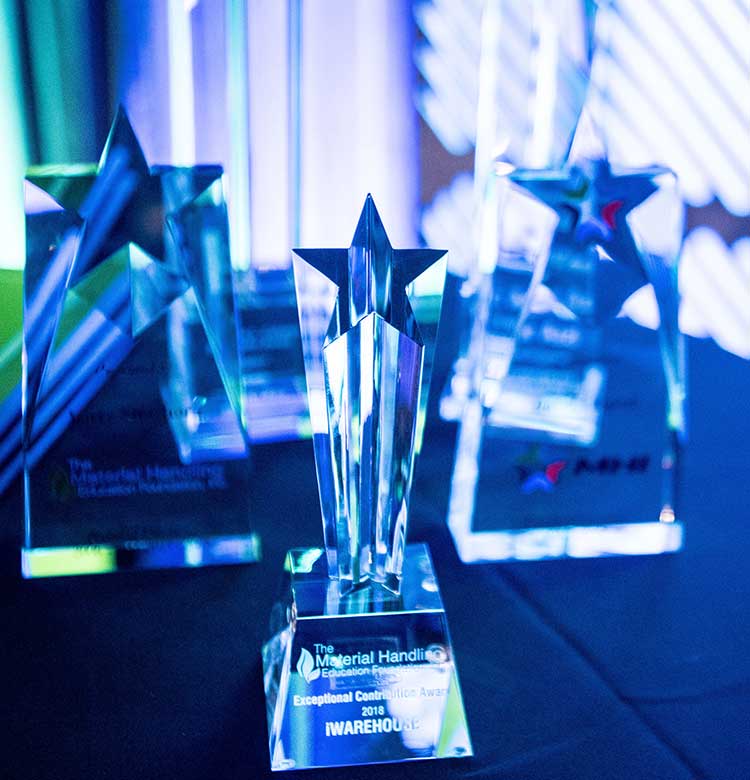 More Than A Fleet Management Company
As part of The Raymond Corporation, our aim is to deliver the utmost quality and to work for continuous improvement every day, in every aspect of our business. We take pride in our commitment to our customers through our end-to-end approach in helping them find smarter, more efficient, and more effective solutions.
We value the trust that Raymond and iWAREHOUSE have earned through decades of proven performance and hands-on innovation, and we're proud to lead the way in providing customers with the tools and expertise to improve their business. Our intelligent warehouse technology solutions, from telematics to automation to our new operator learning tool, the virtual reality simulator, are designed to help you run better and manage smarter, in all areas of your operations.
Scalable Solutions.

The iWAREHOUSE telematics system provides forklift fleet, asset, warehouse and labor management solutions. Introduced in 2008, iWAREHOUSE is a pioneer solution in the material handling industry that offers an unmatched depth of experience and the ability to turn data into meaningful action. iWAREHOUSE is continually updated with new capabilities that make it easier than ever to identify data-driven insights. Additionally, our automated solutions and state-of-the-art virtual reality operator learning tool offer expanded opportunities for our customers to optimize their operations with innovative and flexible technologies.
Local and Direct Support.

With iWAREHOUSE, you get more than just the industry's most complete, scalable, and customizable telematics solution. You get a commitment to excellence from one of the most respected and experienced names in material handling—with a global network of sales, service, and support professionals dedicated to helping you work better, faster and smarter.

Raymond iWAREHOUSE is more than just a forklift fleet management system or a forklift manufacturer — we deliver end-to-end solutions for operations of all sizes, regardless of the make or model of your industrial fleet.
Unparalleled Service.

From the trained technicians who competently implement our intelligent warehouse technology solutions, to the consultants and analysts who help you to manage, interpret and take action on your fleet and operational data, we have a unique depth of experience and breadth of understanding to help you optimize your operations.

If you want the most valuable, actionable data on your operation, turn to the most complete system backed by the most knowledgeable people — iWAREHOUSE.
Contact Us
Please complete the contact form below and an iWAREHOUSE representative will contact you about your request.