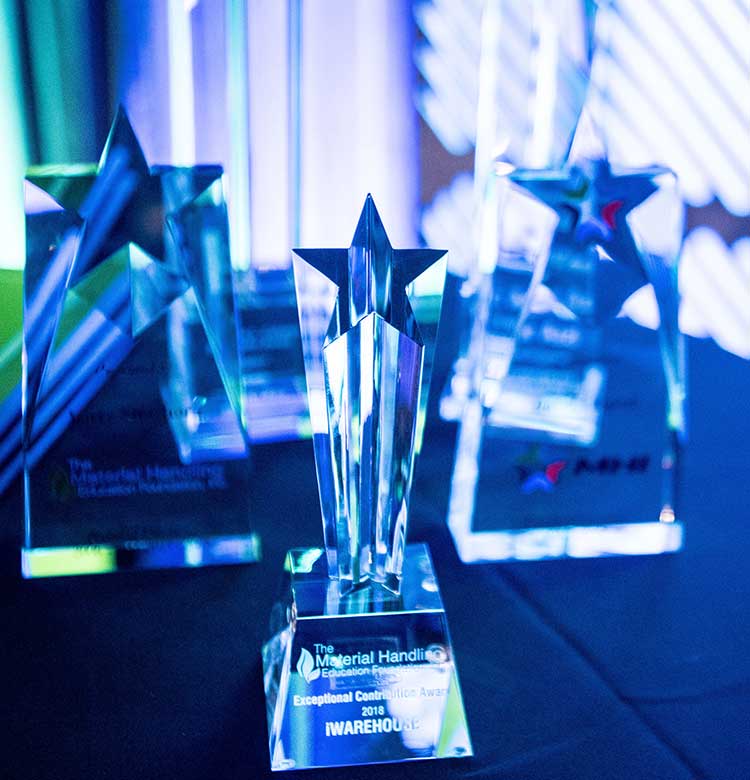 FEATURED VIDEOS
With labor costs continually on the rise, every minute of every day is getting more important to your bottom line.

iWAREHOUSE was recently selected as the winner of the 2018 MHEFI Exceptional Contribution Award.
TELEMATICS VIDEOS
From basic access control and impact management to load sensing and labor management, iWAREHOUSE is the industry's most comprehensive telematics system.

From access control and automated electronic checklists to impact management and performance and utilization metrics—iWAREHOUSE collects and reports real-time vehicle and operator data, accessible through a single-view web portal.

Learn about enterprise-level functionality that iWAREHOUSE provides for businesses looking to go beyond the basic features into more advanced telematics, including fleet right-sizing, labor optimization, enhanced operator utilization data and custom reporting.
AUTOMATION VIDEOS
The Raymond Courier brings all the benefits of automation to the rugged, reliable, proven design of our pallet jack and tow tractor. With easy implementation, simple operation, and remote management capabilities, these automatic forklifts offer the perfect entry point into automation for manufacturing and distribution facilities.

As space gets more confined and labor costs continue to rise, we are committed to providing the automated solutions you need to optimize warehousing operations in the years ahead. Significant innovations are constantly being developed for material handling and logistics. Raymond is committed to providing the automated solutions you need to optimize your warehousing operations in the years ahead.

Incorporating Raymond Courier Automated Lift Trucks into their warehouse, Giant Eagle located in Pittsburgh, PA, has been able to reduce the amount of touches and time travel in their warehouse facility. Specifically in the put away function, a task where travel has taken 4 minutes to go from point A to point B has been reduced to 2 min—an improvement of 40-50% on each haul.
VIRTUAL REALITY VIDEOS
Part of Raymond's industry-leading suite of workforce education solutions, the Virtual Reality Simulator offers a cutting-edge tool to help develop more confident, efficient forklift operators. Raymond's Simulator puts the operator on an actual Raymond forklift in the most realistic virtual warehouse available and provides an engaging learning environment where operators can experience real-world challenges and receive real-time feedback from a forklift instructor.

The Raymond Virtual Reality Simulator is a fully-contained, all-in-one system that allows quick and easy setup and teardown without taking up valuable warehouse space and interrupting your day-to-day operations. Allowing users to enter a simulated warehousing environment on a real Raymond forklift, simply choose a truck from your fleet, hook up the system, put on the VR goggles and start the teaching session.
CUSTOMER SUCCESS VIDEOS
NSLC utilizes the iWAREHOUSE forklift management system to tap into its lift truck fleet and operator data to improve productivity.

See how the iTRACK fleet and asset maintenance management system, combined with comprehensive warehouse optimization solutions, helps keep Darigold on top.

Romark Logistics utilizes iWAREHOUSE as a critical business tool for streamlining day-to-day operations such as cross-docking, inventory management, transportation and warehousing.
Contact Us
Please complete the contact form below and an iWAREHOUSE representative will contact you regarding your request.